The New CASSera – Secure and Efficient Mailing System
Security as the TOPs, Economics as the BASICs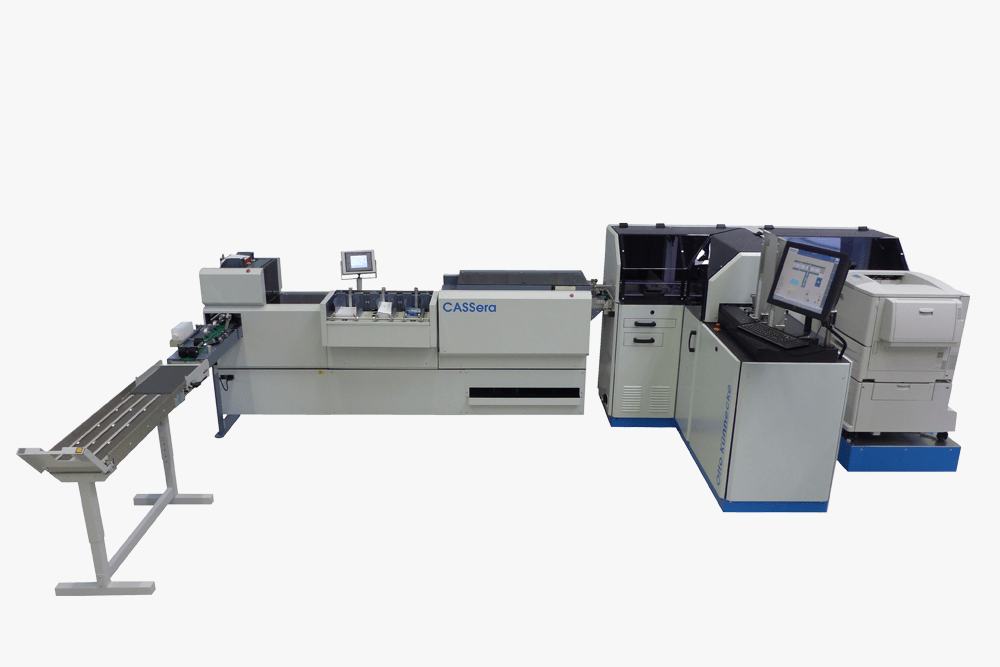 A complete new and fully integrated version of the successful CASSera mailing system has been released.The new company organisation allows Otto Kuennecke to leverage the different team and expertise to provide new and advanced solutions.
Otto Kuennecke CASSera is filling a gap in the mid-volume card mailing market for secure and reliable 24/7 machine, fully scalable with multiple options. The machine has a speed of up to 2.200 cards per hour with a full control of the card status along all machine steps: a PLC is controlling the machine with the same secure logic concepts as all Otto Kuennecke well-renowned mailing systems.
Otto Kuennecke CASSera can be equipped with multiple options in the following main configurations:
• Matching
• Matching + Folding
• Matching + Folding + Inserting
• Matching + Folding + Inserting + Post Processing
The machine has been engineered to minimize the operator workload providing all magazines and reject boxes close to the operator focus area.CASSera is controlled by the industry famous software Otto Kuennecke DIALok Data Center (DDC) that simplifies the machine adoption and use.