Otto Kuennecke Gmbh is glad to announce the acquisition of Driven Cards S.r.l.
Catania / Holzminden 29.04.2019
A long and well established partnership with a proven track record of successful cooperation between the 2 companies is the key for this important acquisition that will empower Otto Kuennecke presence in the Secure ID and Payment market.
The liability and reliability of Otto Kuennecke brand will enable all business partners to rely on a trusted, independent and focused partner for any card and passport personalisation need.
A complete new desktop product line with the Otto Kuennecke brand answers to a specific market demand of reliable and robust personalisation solutions for decentralised and small volumes programs in ID and Payment.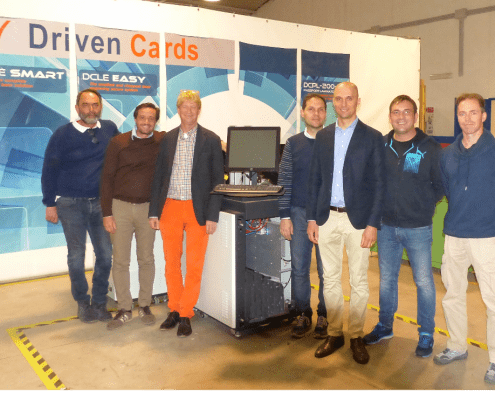 Mr. Carl Otto Kuennecke (Otto Kuennecke Gmbh – CEO): "Driven Cards has developed very innovative products with good quality with their outstanding dedicated people but so far we had just limited sales possibilities limited to one product. Now, this acquisition enables us to offer all the products and serve our customers especially in the ID market much better. The aim for Otto Kuennecke is that the new established subsidiary in Italy will be responsible for the small and medium product line for all our machinery. It will be a technology hub for personalisation, desktop machinery and Vision systems"
Mr. Mario Paoluzi (Driven Cards CEO): "We are happy that with Otto Kuennecke we can hand over an already well established and innovative product line. We are sure that with the brand name of Otto Kuennecke and the Otto Kuennecke organization there will be a perfect fit to improve success. We had a long personal relationship since we've already sold successfully in the last years to Otto Kuennecke our mailing machine."
Mr. Maurizio Cinti (Driven Cards President): "The aim to expand the current Driven Cards business combined with the well established Otto Kuennecke sales and service network will be key factors for the success of this product line"
Discover more and meet us at SDW 2019 (London) and ID4Africa 2019 (Johannesburg) as well as our OPEN HOUSE in Holzminden, Germany during our 85th company anniversary festivities July 10th – 12th 2019